Company Account is an exclusive Primary Contact section to manage the company settings. The Primary Contact has the highest privileges on Followit. In this section you can change your Company Name, View your Subscription Status, Ask for Support via Email, Manage your User Licenses, Transfer the Primary Contact status, and Change your Home Address.
You can only access these options if you are the Primary Contact. To access the Company Account section, hover your cursor through the Followit sections and click Company Account.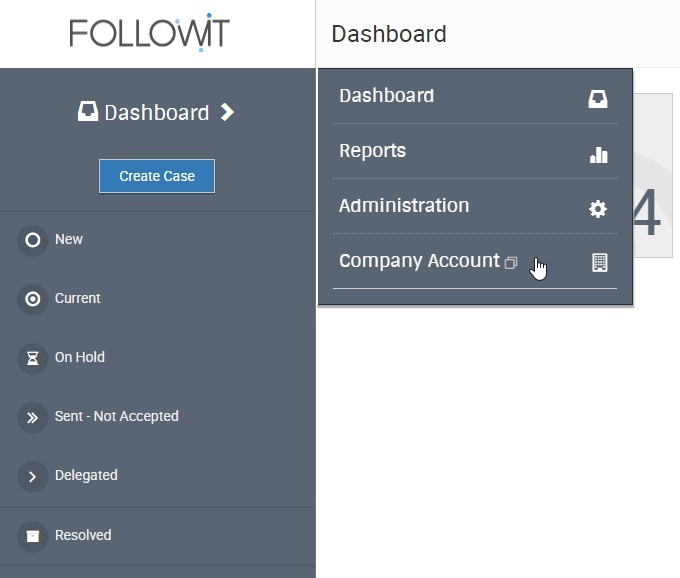 You can send us an email about any question you might have regarding Followit. Simply enter the Subject and Message, then press the Request Support button. CEGsoft Support will respond via email to the primary contact's email address.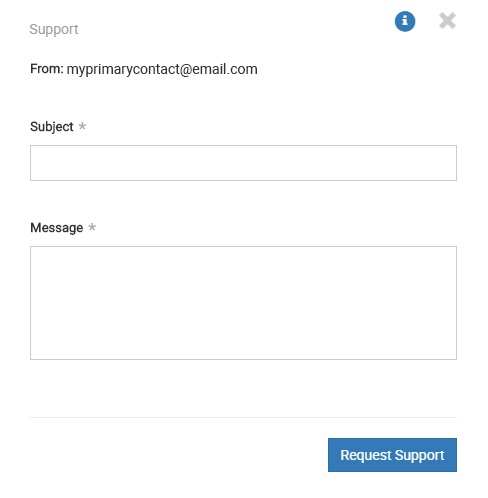 Here you can manage the User Licenses amount and/or Upgrade to Business. For now, we accept payment via credit card only. We are working on providing PayPal support soon.
Your monthly billing is based on your total user license amount. You can enable and disable users at all times in Followit. Keep in mind that you can only activate the amount of licenses you acquired. If you need more licenses, you can acquire more through the billing section.
Monthly subscriptions renew automatically each month.
The system allows you to enter a Maximum User Amount of 99 licenses. If you are Purchasing plans for 100 or more licenses, please email [email protected]
If you wish to cancel, and have the need to extract information, you can contact us at [email protected].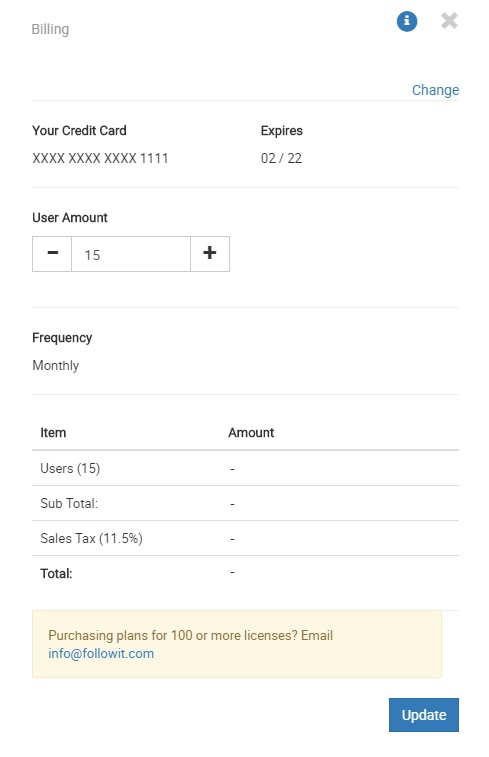 As mentioned above, the Primary Contact has the highest privileges on Followit. It can access all the systems including the Company Account section. Once transferred, the previous contact will be assigned the Administrator role.
From the New Primary Contact field, select the user who will be the Primary Contact. Confirm your account password to continue, and click the Transfer button. Once changed, you will be signed out.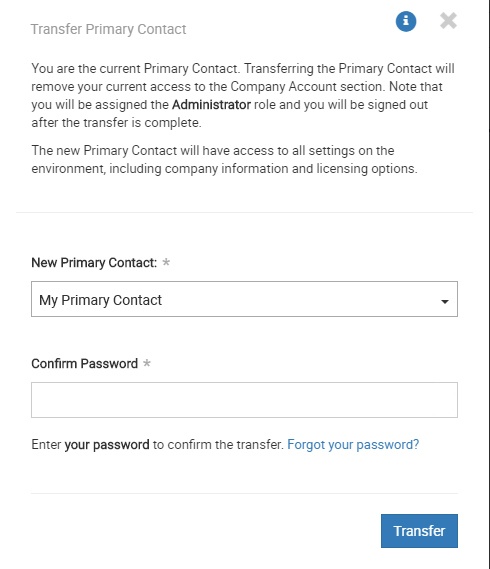 The Home Address identifies your company and lets your team connect to the Followit application through that link. Your address has the following format: homeaddress.followit.com. Each Home Address is unique to the pertaining company.
You can change your address through this option by filling in the information and pressing the Change button. The system will notify you if the entered a value that is already in use. Once changed, you will be sign out.
Note: If you change your Followit Home Address, remember to share the link with all users. Also, the address cannot contain spaces, numbers, or any special characters.