Followit's key performance indicators (KPI) report allows you to know how users are performing within your environment by measuring the average time users take on particular actions. When you visit the KPI section you will be presented with an overall summary on how your users are performing. If you want to investigate in more detail, simply click on the average number presented on screen. In this report you can see the average performance of users when it comes to:
Average Time to Case Acceptance: This report displays the average time the user took to accept a case that was assigned to him.
Average Time from Case Acceptance to Next Action: This report displays the average it took the user from case acceptance to taking an action on the case.
First Call Resolutions: This report displays cases that were created and completed by the user without any additional action required.
Case Actions Taken: This report displays actions taken, by user, after he received cases.
Cases Expired When Owner: This report displays the amount of cases that expired under the user's ownership.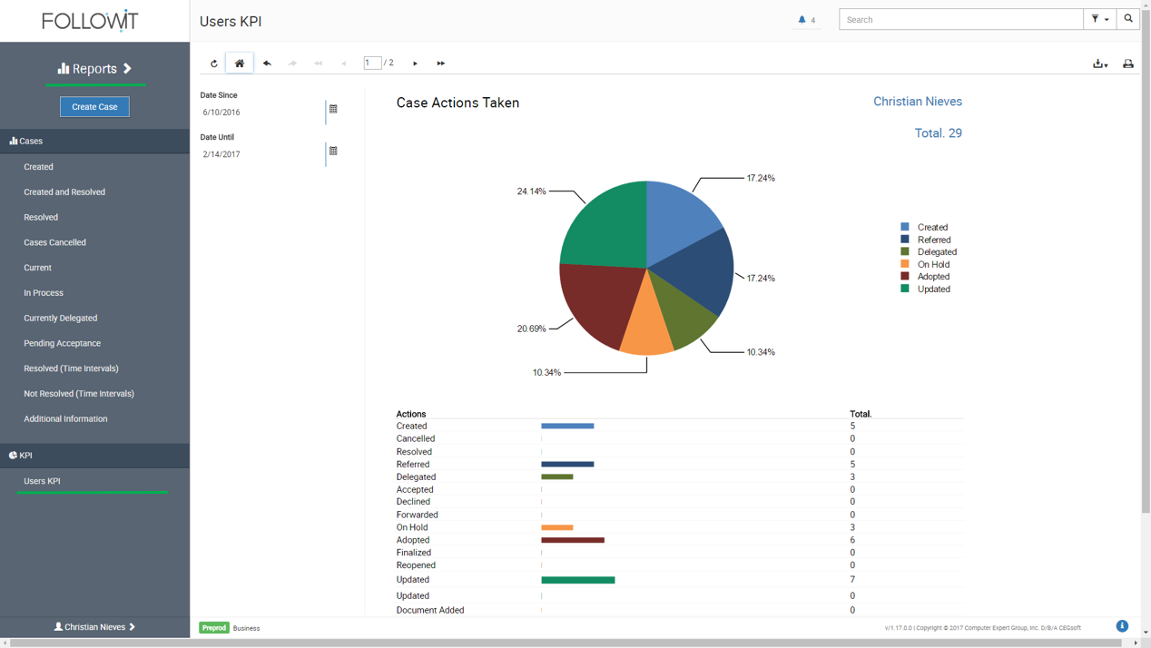 All of these KPI reports can be filtered by:
Areas

Sources

Members/Providers

Category

Subcategory

Priority
To access User KPI's Reports follow these steps:
Navigate to Reports > Users KPI.

Click on the "Users KPI" button at the left side of the screen.

A KPI report of all your users will appear.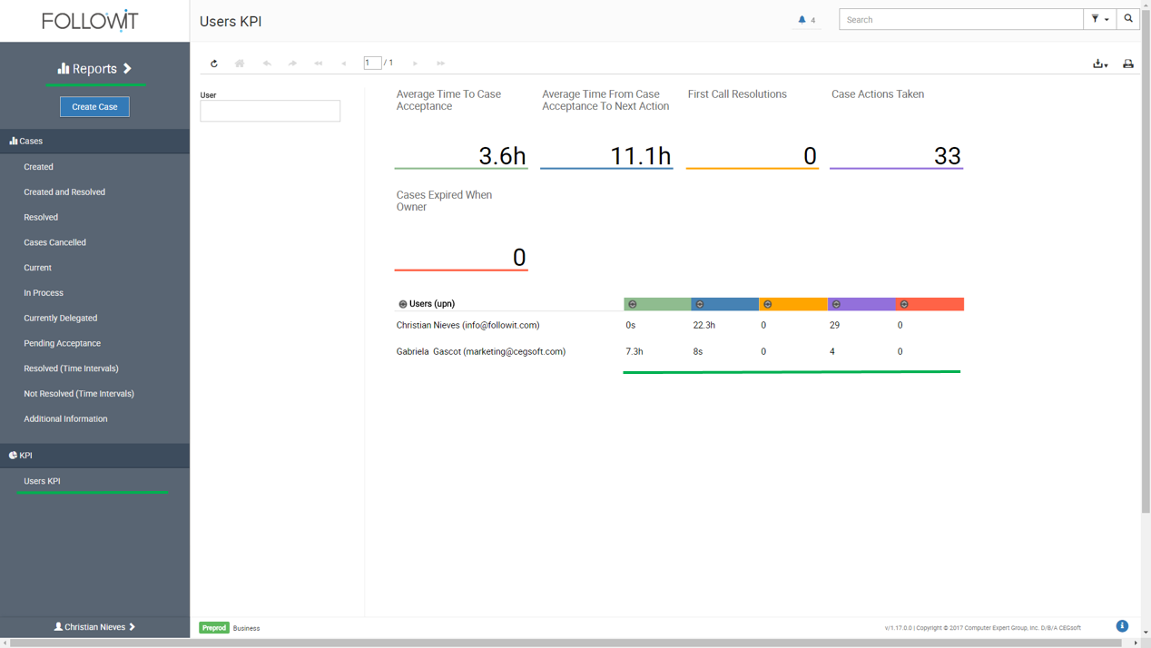 Important: The KPI average and values presented will be based on the data gathered and analyzed from the implementation of the new KPI report until the day prior of the KPI report being generated. For example, if you generate the report on August 20, 2016 the KPI averages and values will be based on the data gathered from August 17, 2016 (date of new feature implementation) until August 19, 2016 (last date analyzed).