Category Additional Information
The Category Additional Information template allows you to add additional fields for the Category's information. For example, if you have a Category called Accounts Payable, you can add the account regarding the transaction and other fields that are relevant to the account.
To add a Category Additional Information template:
Navigate to Administration > Templates.

On the Record Type screen, select the "Case Additional Information" tab.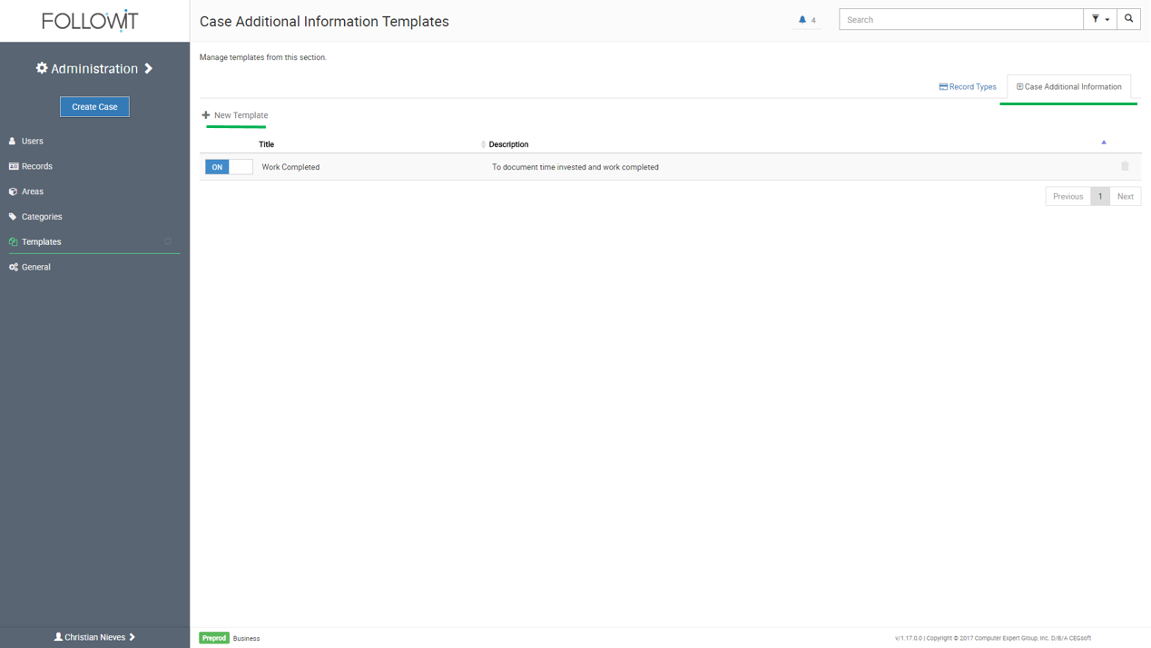 Click on the "New Template" button.

On the New Template window, enter the Title and Description.

Click Save.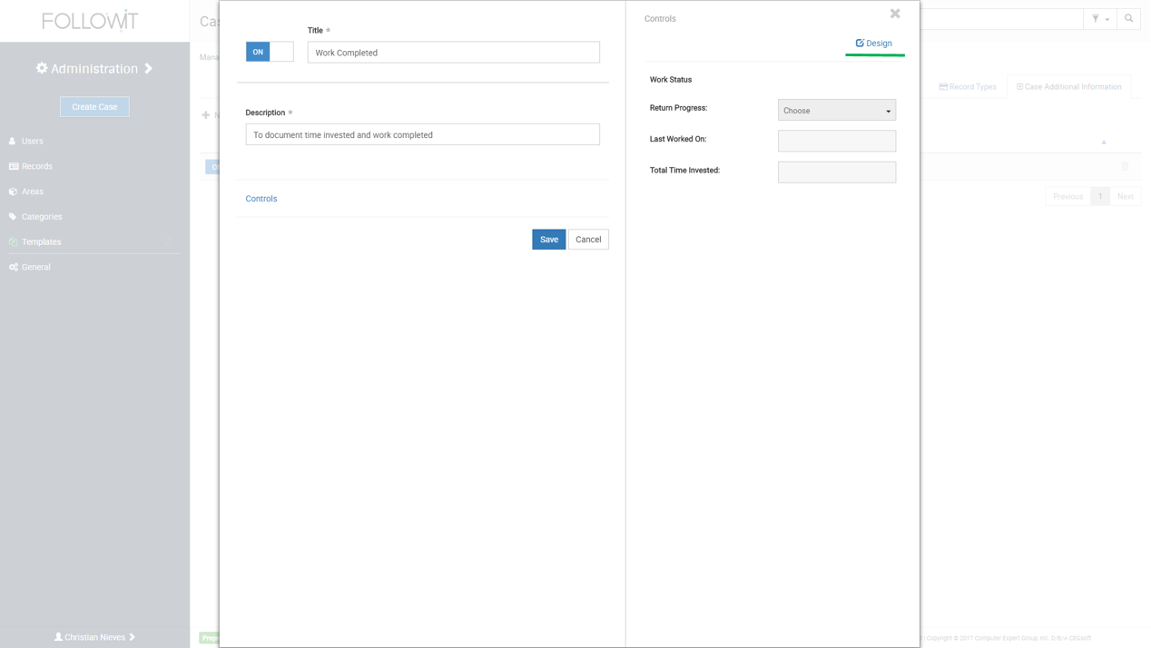 The new template will appear on the list and you will be able to edit, delete or deactivate it.
When editing a Template, you can edit the controls and fields using the Control Designer. See the Control Designer section below for more details on how to manage Controls.
Control Designer
The control designer allows you to customize the templates and fields of information.
The Controls Designer's Toolbox contains 7 controls to customize your form: