Subcategories
Subcategories serve as an additional layer of categorization for cases. They allow you to be more specific about the topic or required action. In order to create a subcategory, you will need to have a Category already created since they reside under it.
To create a Subcategory: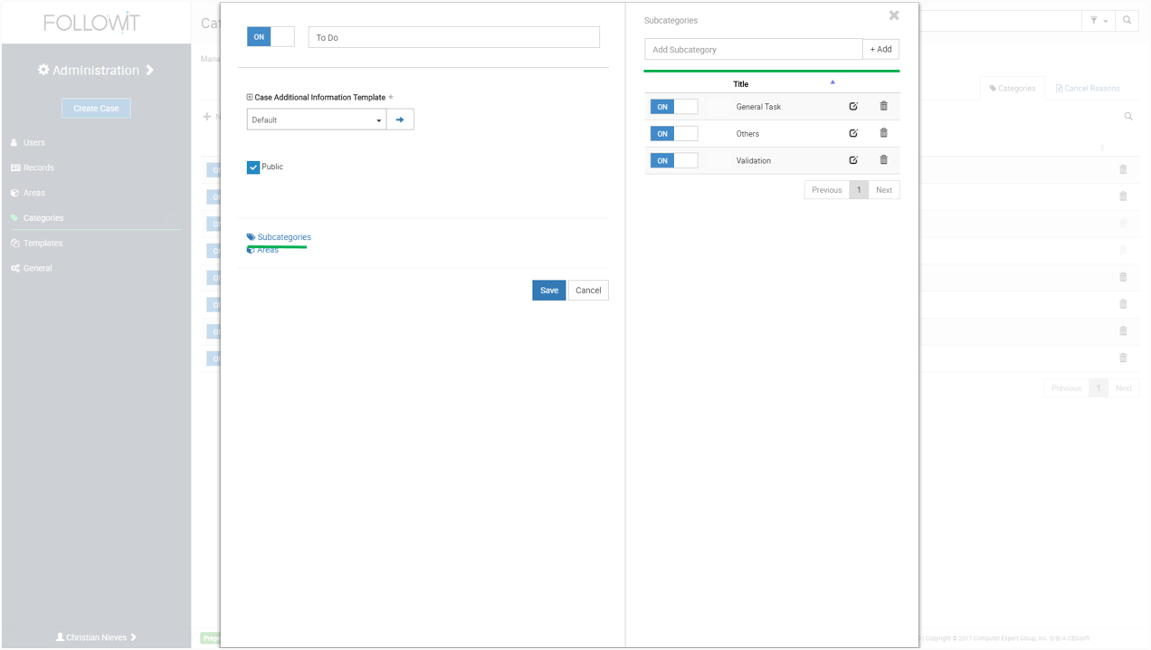 You can turn off, edit the name or delete the subcategory, in the same list.
Want to watch the Categories Configuration Video Tutorial? Click Here